Home » *Top Pick*, Live Music, San Francisco
Independence Day Concert with San Francisco Symphony | Stern Grove
Dang! This event has already taken place.
>> Want to see our Top Picks for this week instead?
Sunday, July 5, 2015
- 2:00 pm to 4:00 pm

| Cost: FREE




Stern Grove

| 19th Avenue & Sloat Blvd, San Francisco CA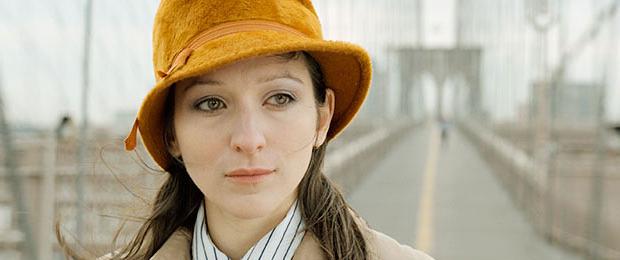 Please Note: The Stern Grove symphony concert takes place on Sunday, July 5, 2015, and not on July 4 as was originally posted. 
Featuring vocalist Shara Worden, soprano Julie Adams and mezzo-sopranoRenée Rapier
Don't miss a summer classic when San Francisco Symphony returns with Director of Summer Concerts Edwin Outwater and featured vocalist Shara Worden, the haunting voice behind indie-rock band My Brightest Diamond. The afternoon's program explores the connection between orchestral music and the beauty of nature.
Ms. Worden will be performing songs from My Brightest Diamond for orchestra, as well as selections from the new release, Unremembered, by composer Sarah Kirkland Snider. An hour-long, thirteen-part song cycle for seven voices, chamber orchestra, and electronics, Unremembered is inspired by poems and illustrations by writer and visual artist Nathaniel Bellows.
The program also includes Korngold's The Adventures of Robin Hood Suite, Act II of Humperdinck's Hänsel und Gretel featuring soprano Julie Adams and mezzo-soprano Renée Rapier, and Dvorak's Symphony No. 8 in G major, Op. 88.
Artist Talk at the Trocadero Clubhouse at 12 noon with Shara Worden, Edwin Outwater and San Francisco Symphony Artistic Administrator Richard Lonsdorf.
Seating
Benches and lawn seating are available to all (sections of the benches in front of the stage are reserved for seniors and disabled patrons). We suggest you arrive early for best seating.
Blanket/ground cover size is limited to 8 x 10 feet due to space restrictions.
All unoccupied personal items, including bags, blankets, and ground covers will be removed and can be collected at the Information Booth.
To ensure visibility for all patrons, tents and large shade structures are not allowed. If you have a small umbrellas be aware that it must be down prior to the performance, or if requested by a member of the Stern Grove Festival staff.
Please bring only lawn chairs with backs at shoulder height. No high-back chairs. If you are asked to remove an umbrella or chair it is only so that everyone can see better.
Please be considerate so everyone can enjoy the day!
Picnic Table Seats
Reserved picnic table seating is available to members of Friends of Stern Grove Festival. Click here for more details.
Public Transportation:
Muni buses: 23 and 28, exit at 19th Avenue and Sloat Boulevard
Muni Metro: K or M, exit at St. Francis Circle

Bike Valet Service
Stern Grove Festival will provide complimentary bike valet service for Festival patrons every concert Sunday.
The bike valet is located at the top of the main entrance to the park at 19th Avenue and Sloat Boulevard. The valet service will open at 10:00 a.m. and close one hour after the concert ends. Bikes will not be allowed in the Concert Meadow or Esplanade area of Stern Grove.
Driving / Parking:
From the North Bay

: Golden Gate Bridge to 19th Avenue/Park Presidio exit. Continue on 19th Avenue. Turn right at Sloat Boulevard.

From the South Bay

: 280-North to 19th Avenue exit. At the first stoplight, bear right onto Junipero Serra. Turn left at Sloat Boulevard.

From the East Bay

: Bay Bridge to 101-South to 280-South. Exit at Ocean Avenue and turn right. Bear right onto Junipero Serra. Turn left at Sloat Boulevard.
There is no public parking at Stern Grove and street parking is extremely limited.
Cost: FREE
*Top Pick*
,
Live Music
,
San Francisco
Venue: Stern Grove
Address: 19th Avenue & Sloat Blvd, San Francisco CA
Submitted by
Lorie